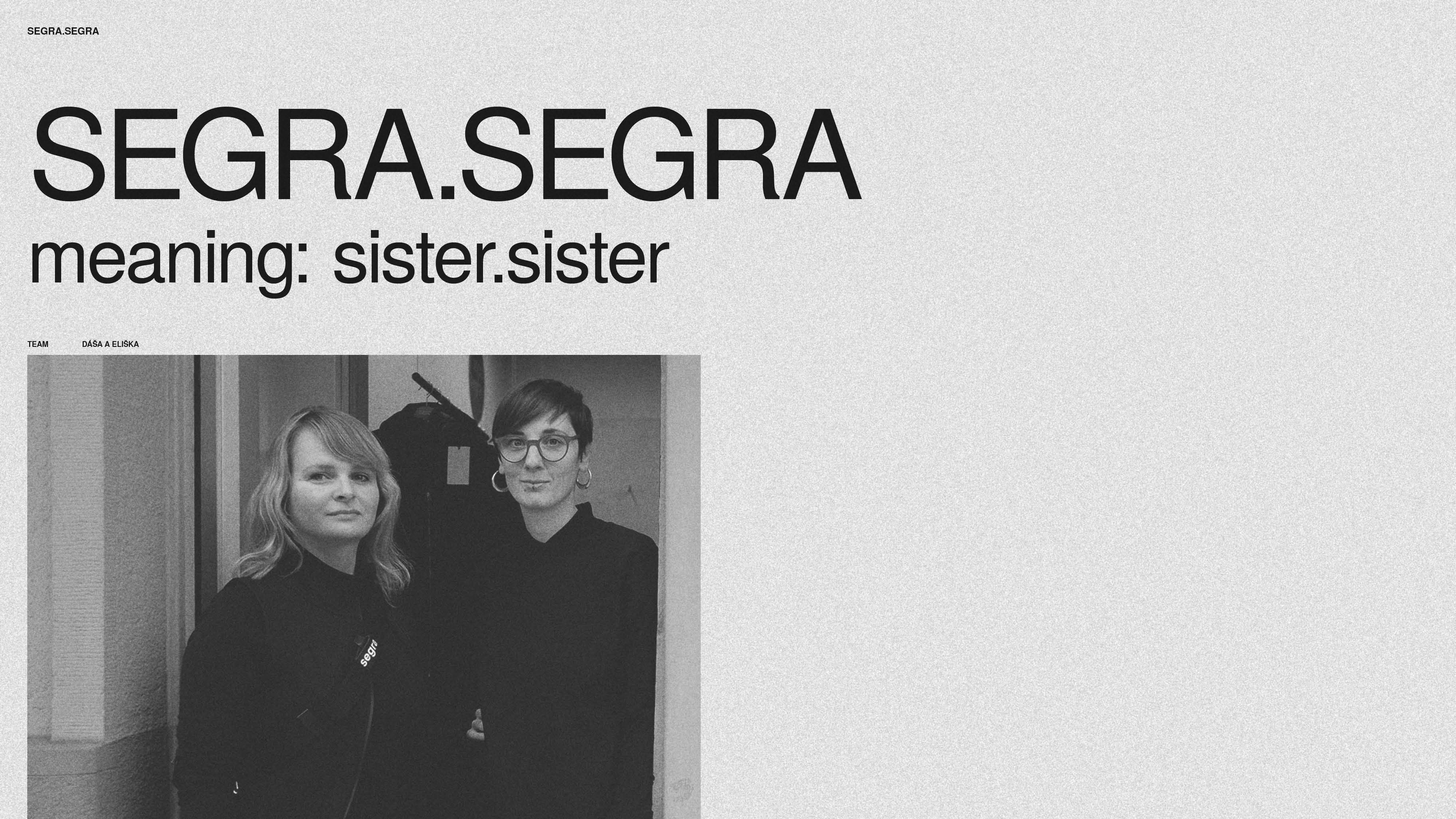 The name is not just marketing. We really are sisters, although we are not very similar. We prefer not to look for a reason... :-)
The SegraSegra project was created while still at school in 2007, where one sister studied fashion and the other graphic arts. Both of them went abroad during their studies, through Finland, Poland and Berlin, where Eliška completed a study internship at HTW in Berlin and then also a work internship at the Berlin brand Butterflysoulfire. Two years of living in Berlin, where you ride your bike all year round gave rise to our first collections focused on urban cycling.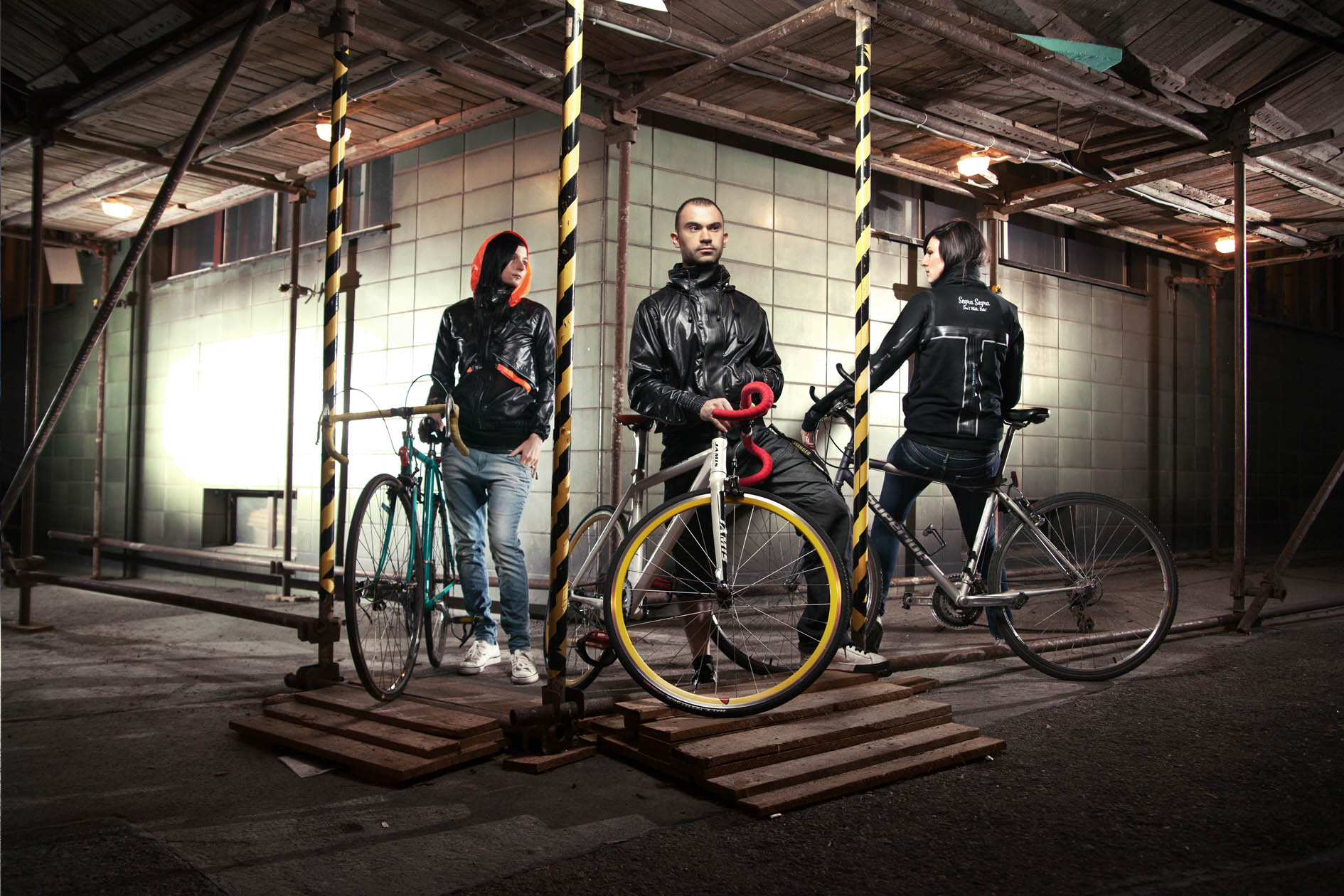 2010 – Don't Walk: Ride! collection, photo: Jára Moravec
Another source of inspiration was working in America, where we not only learned how to perfectly fold towels in the shape of a swan and open oysters with a flash, but also, thanks to New York, we absorbed the power of various concept stores, footshops and the atmosphere associated with it. Back then, we brought a bunch of deadstock fabrics from the States, which gave rise to our very first streetwear collection with Manga prints.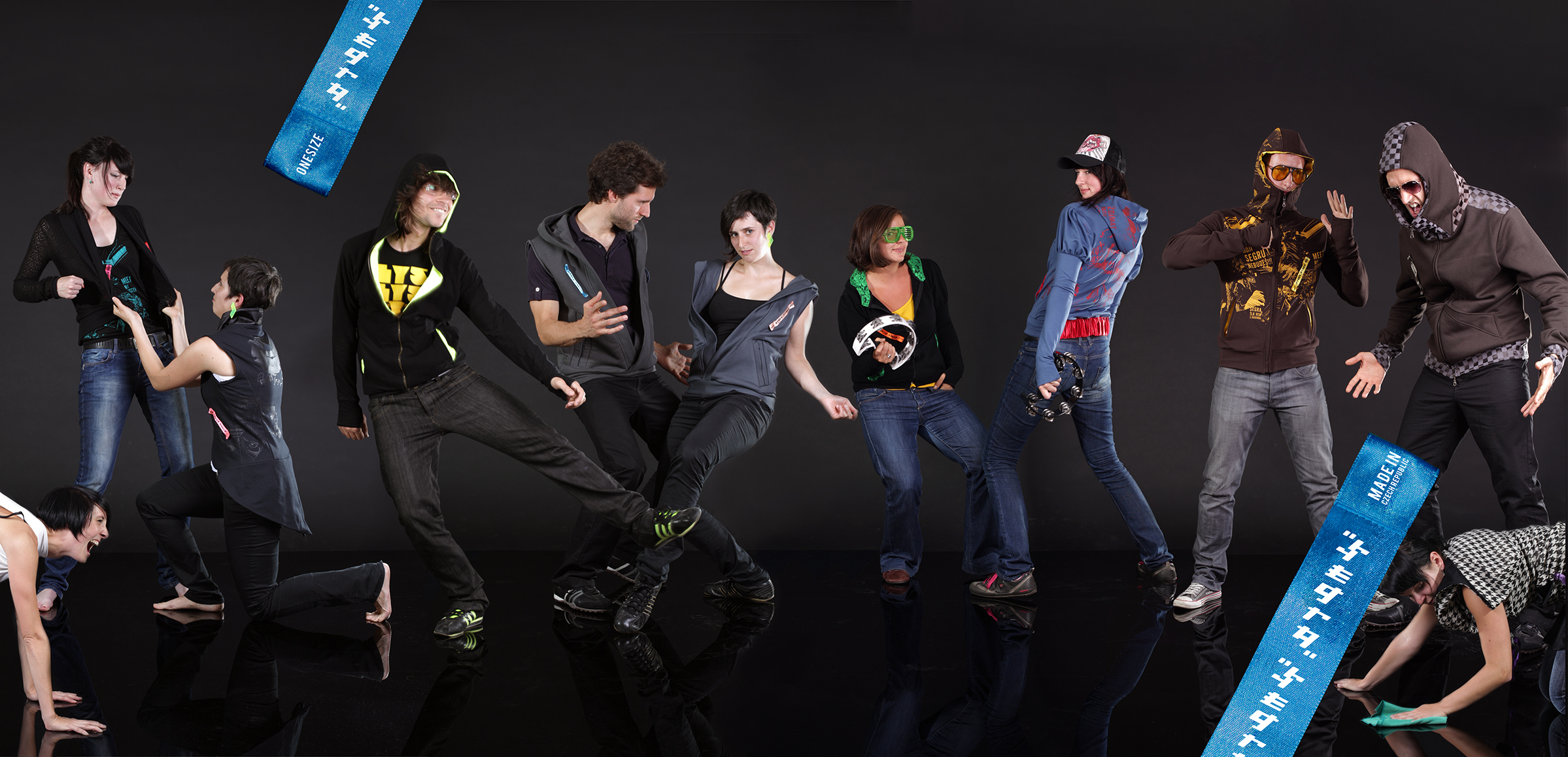 2009 – Deadstock Streetwear collection, photos: Kudrnáčové
Deadstock and recycling have always been close to us, that's why for over ten years we've been recycling inners tubes from bikes, which are a gentle substitute for leather details, we use discarded banners and look for innovative environmentally friendly materials that we use up to the last bit.
Today, the SegraSegra brand combines functional materials of world quality, such as Nanomembrane, Outlast® or Ventile®, in combination with urban cuts.
The brand has its own second hand Second SGR. and organizes sewing classes.
He regularly participates in Czech and foreign fairs in Prague, Berlin, Düsseldorf, London, etc.
Segrasegra has been produced in the Czech Republic since 2007. We are trying to keep the tailoring craft alive by not manufacturing in Asia, like most fashion companies. The brand has been run by women since its foundation, and sustainability is not just a commercial term for them. Most of the people in the Segra team have children and think about what will happen to the planet after we are gone.