Exclusive functional materials
Unique, functional materials of world quality. Waterproof fabrics that are both breathable and pleasant to the touch. Materials that shape our urban silhouette. Design for the city, function for nature.
Ventile®
Ventile® was developed during World War II in England to increase the safety of RAF pilots who crashed into the freezing waters of the ocean.
Over time, the revolutionary Ventile® has been tested by many of the world's adventurers; Sir Edmund Hillary made his first ascent of Mont Everest, and Sir Ranulph Fiennes set out on the famous polar expeditions.
It was actually the first forerunner of today's waterproof fabrics made of 100% cotton, which is resistant to rain, snow, wind and cold.

Its secret lies in the use of very long cotton fibers that are woven into a very tight weave. When exposed to water, the fibers absorb it and increase in volume. This will completely seal the warp gaps and needle punctures, preventing further water ingress. Ventile® is characterized by high water resistance, but is not 100% waterproof by current standards and is not a replacement for modern membrane materials with taped seams. Like any natural material, it is not colour-fast and with use and washing it fades and acquires the right patina, the material does not rustle and is pleasant even on the bare body.
The material has a DWR (Durable water repellent) finish without PFC (substances harmful to health and slowly degradable in nature that are commonly used in the outdoor industry). The material very effectively drains all water from the surface of the fabric. Yet it still remains breathable.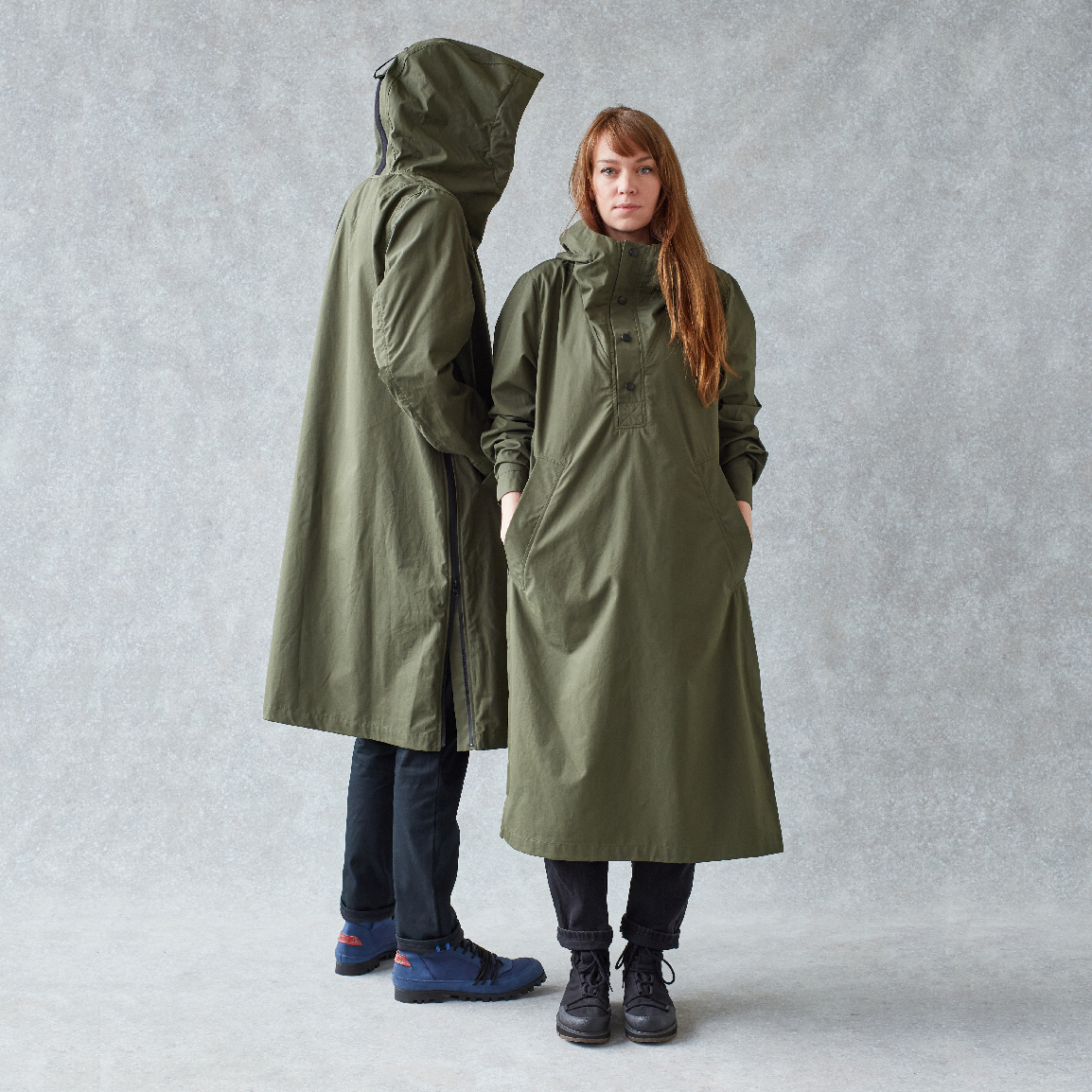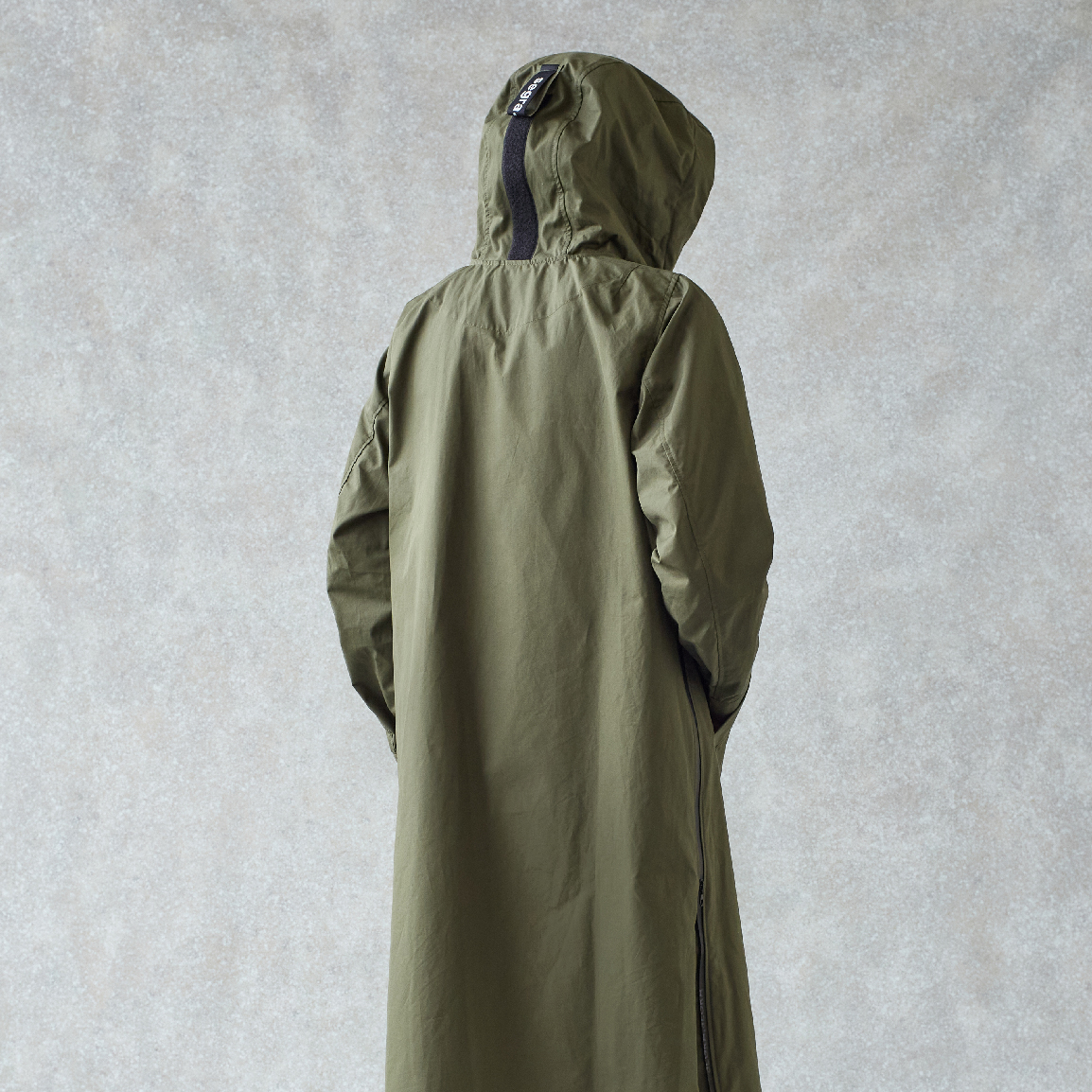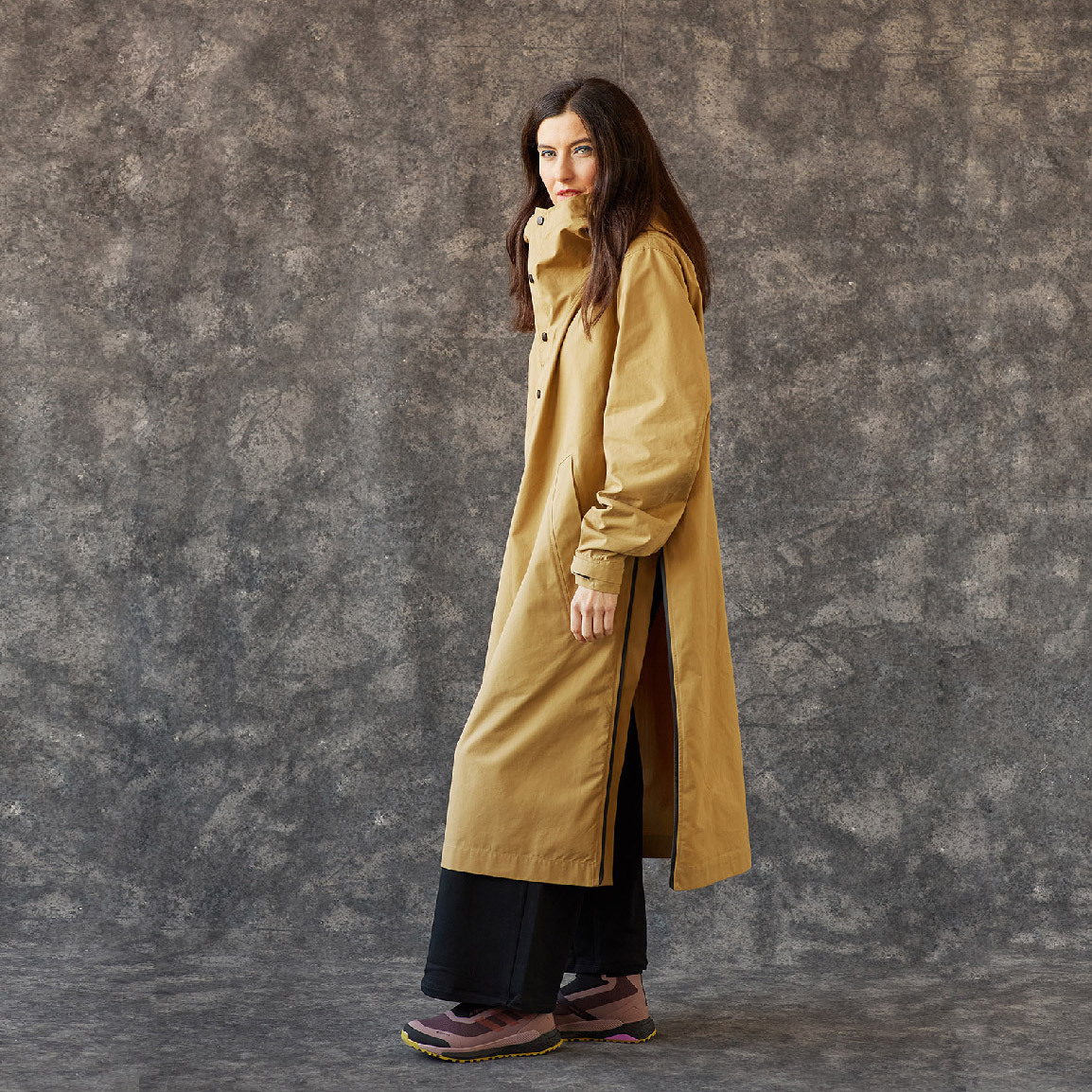 Washing and maintenance:
Ventile clothes are washed differently than other functional materials! Close the zippers. Turn the clothes inside out. Only wash one piece of clothing in the washing machine at a time. Wash best by hand, or in the washing machine for hand washing (max. 30°) without wringing. Preparations: preferably Mýdlo s Jelenem or Fibertec Pro Wash Eco. Do not twist or wring the fabric to avoid the formation of white breaks. Because the material is 100% natural and no chemical agent is used to fix the colors, the material fades a little after each wash. Like jeans. Leave to dry hanging on a hanger, out of direct sunlight. Iron carefully on a medium temperature, the DWR treatment is reactivated.

After about 2 years, we recommend impregnating the fabric with, for example, Nikwax Cotton Proof.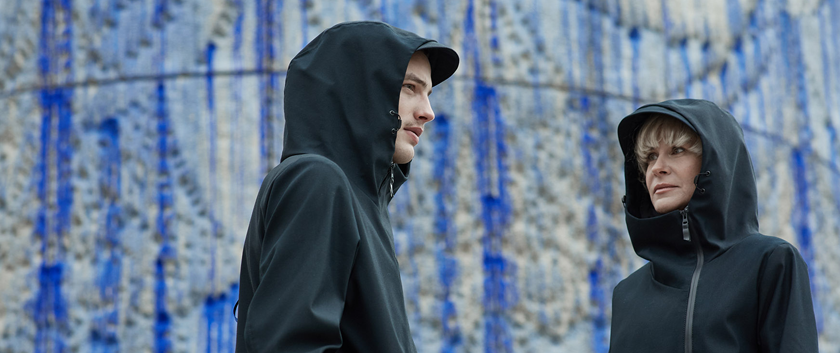 Nanomembrane®
Czech material Nanomembrane®
Extreme Vapor Permeability / High Hydrostatic Resistance / 100% Windproof / Long Life / Ecological Production
Nanomembrane® - three-layer material, top layer 100% cotton with DWR treatment (wind and water resistance), middle layer Nano membrane and bottom lining. Czech material tested at the University of Liberec is resistant to rain, snow and wind.

Height of water column 10 000 mm.
Vapor permeability Ret 5,5.
Wind resistance 100%
Upper layer: Soflex cotton fabric with elastic fibers from the DuPont company, which are made from renewable organic raw materials and subsequently woven in the Czech Republic. The production of these fibers requires 30% less energy and reduces greenhouse gas emissions by 63% compared to the same amount of Nylon. The fabric contains 40% by weight of material of renewable plant origin. The Sorona® fiber fabric is very soft, strong and quick-drying. Clothing made of this material is comfortable to wear, elastic, comfortable and at the same time highly resistant to mechanical stress and abrasion. The fabric is provided with a DWR treatment that drains water from the surface of the material. This treatment is applied in a vacuum environment without the need for water.
Washing and maintenance:
Gentle wash up to 30°C. Spinning max. 400 rpm. Wash ideally 1-2 times a year. Use a detergent designed for membrane clothing. We recommend Nikwax, Toko, Perwoll Sport and Granger's products. Do not use fabric softener! After each wash, iron the product to activate the nanoparticles that repel water, oil and other dirt. We recommend washing separately.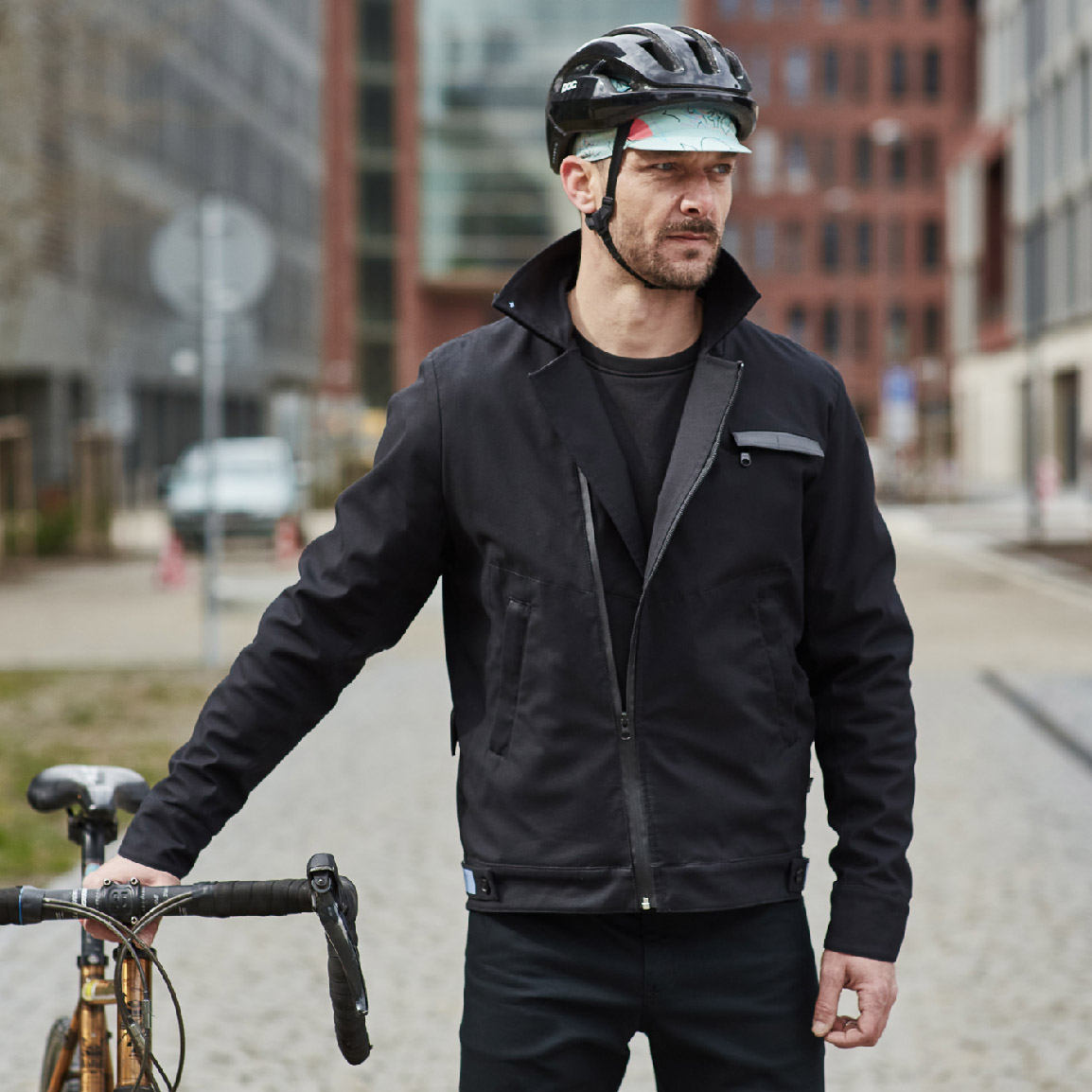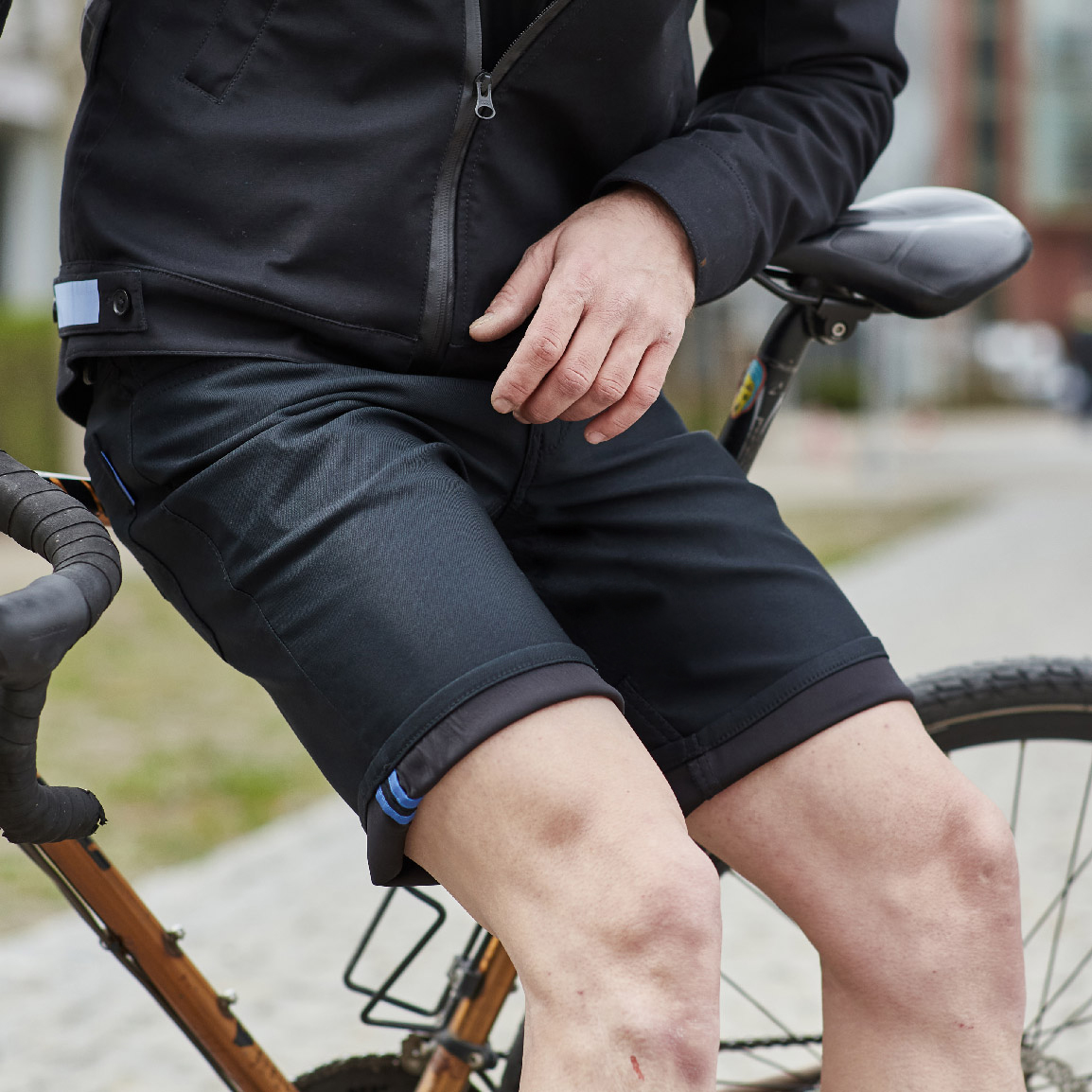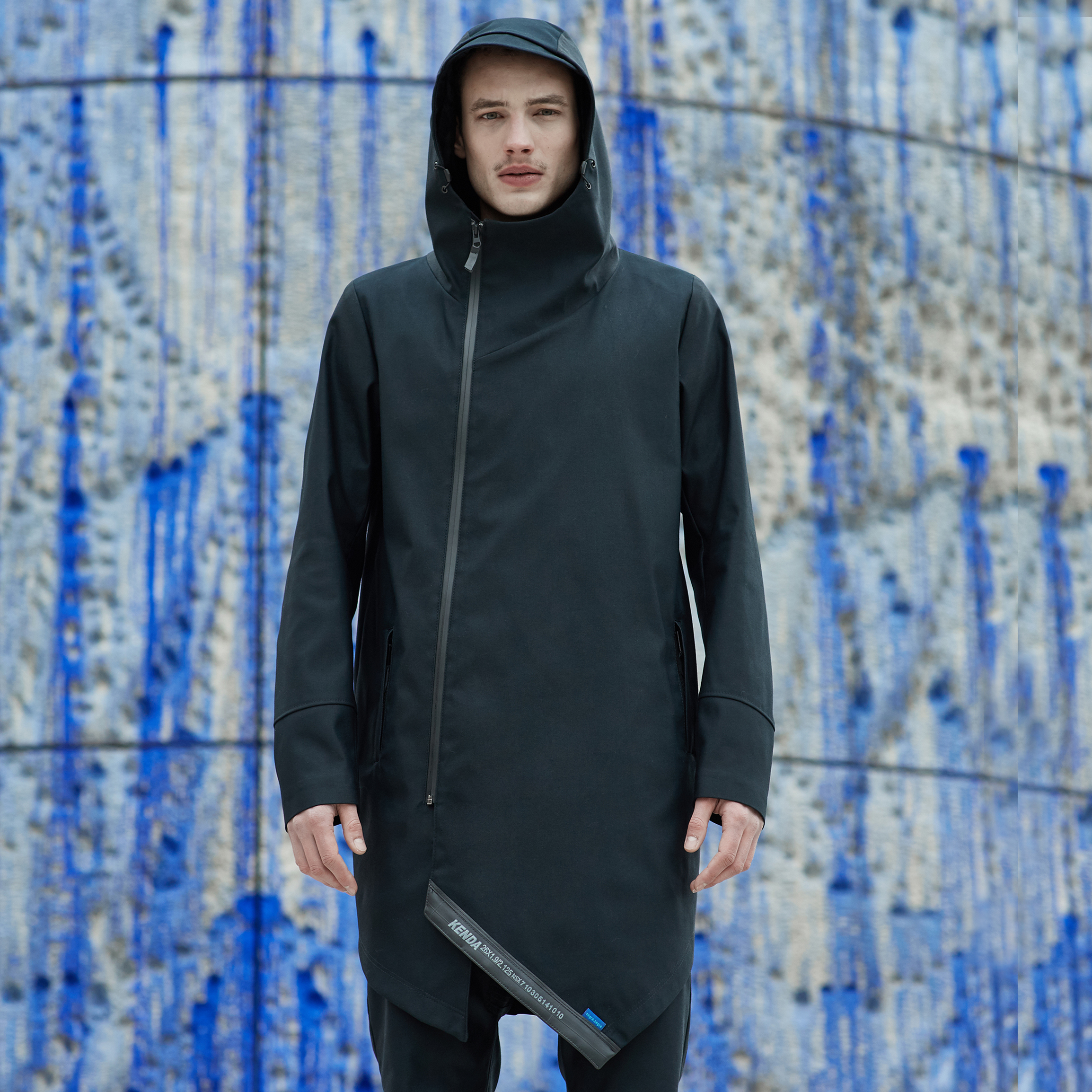 The world's first down fabric – ThinDown®
The world's first down fabric enhanced with Sorona® fibers. The best of nature and the best of science.
Globally patented by NIPI (Natural Insulation Products Inc.). The exclusive production process allows the dust to be evenly distributed throughout the fabric and offers high-performance insulation.
The material is certified by RDS (responsible handling of animals), GRS (Global Recycled Standard), OEKOTEX - class 1.
Soft, warm and light material made in Italy.
50% duck down, 35% Sorona fibers, 15% PET polyester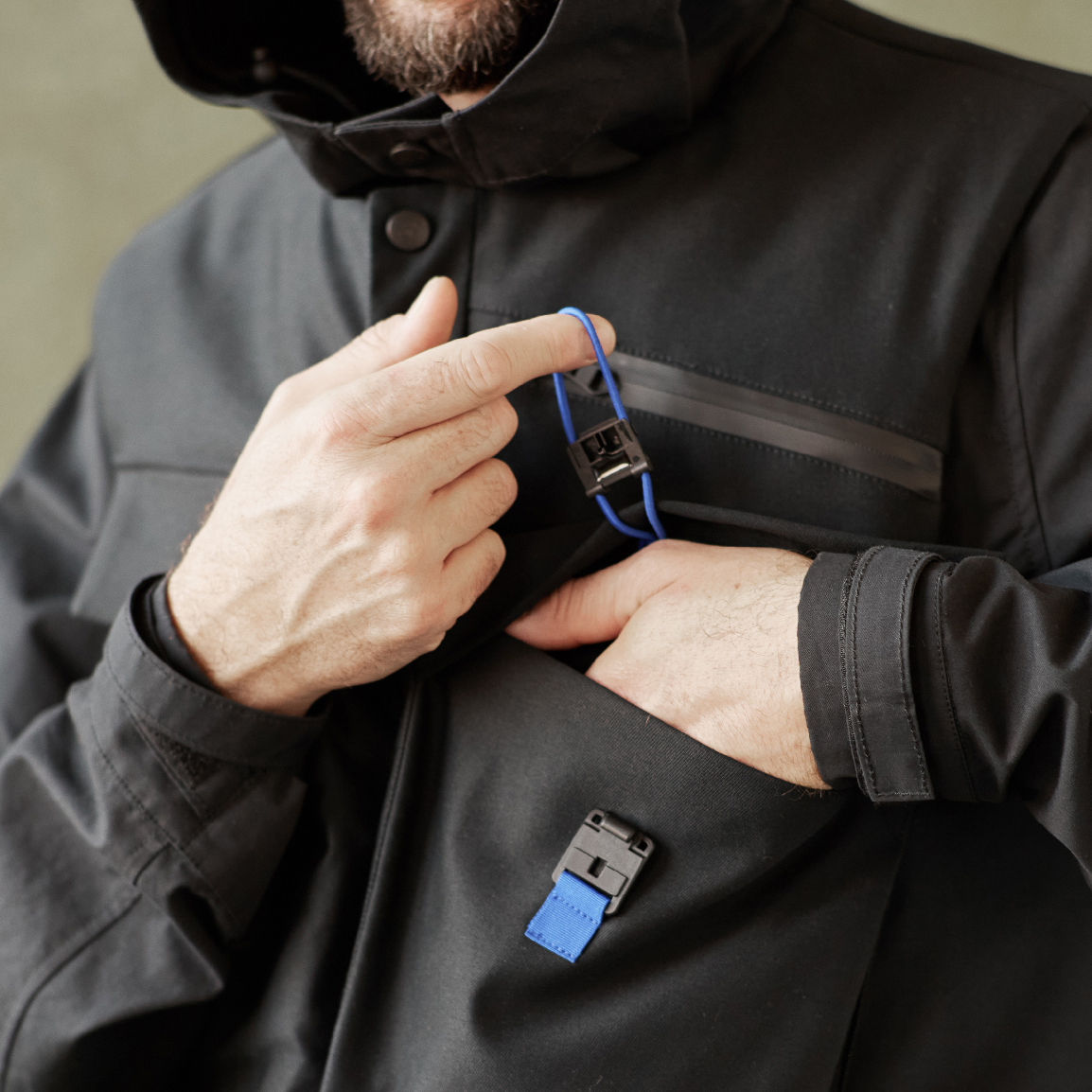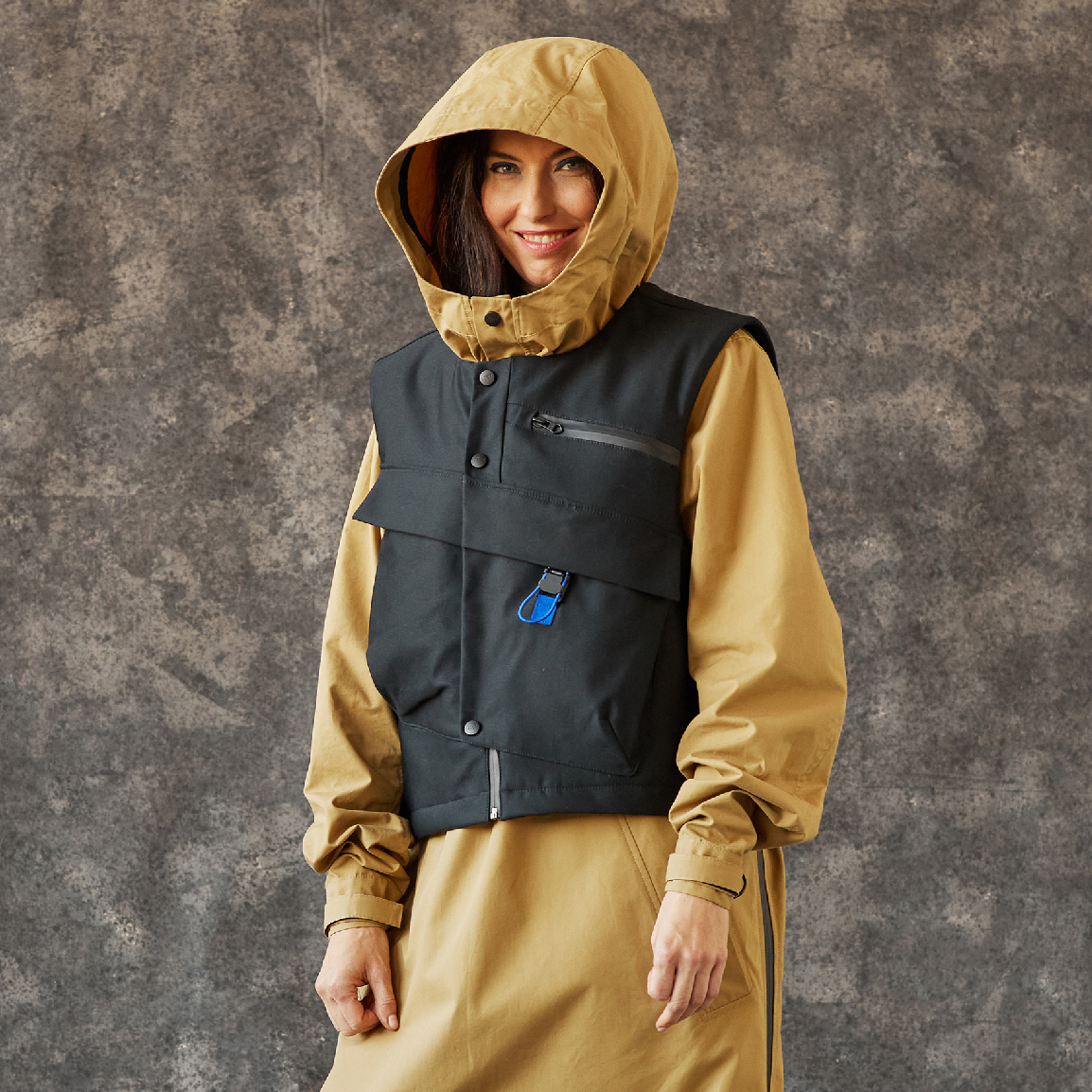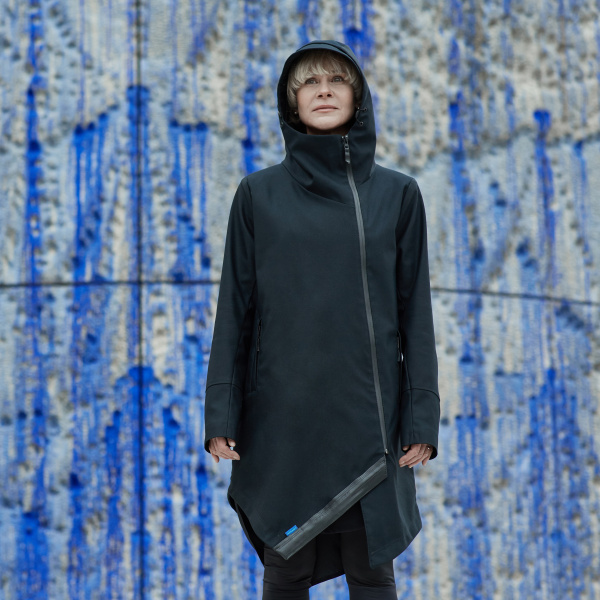 Outlast®
Unique Outlast® material. It was originally designed for NASA to protect astronauts from temperature fluctuations in space.It is certified Certified Space Technology, which allows you to constantly regulate the microclimate of the skin.
It is irreplaceable in the feeling of ideal thermal comfort. You will just feel right.
Washing and maintenance:
Wash on gentle cycle at max. 30° or by hand. Iron from the reverse side on the cotton level.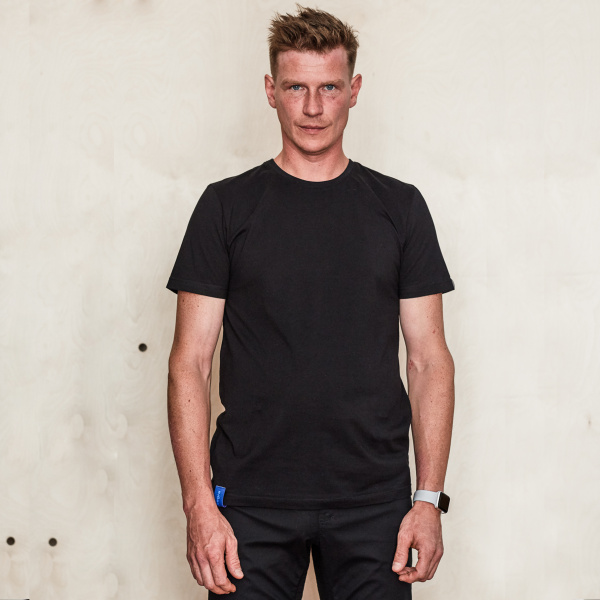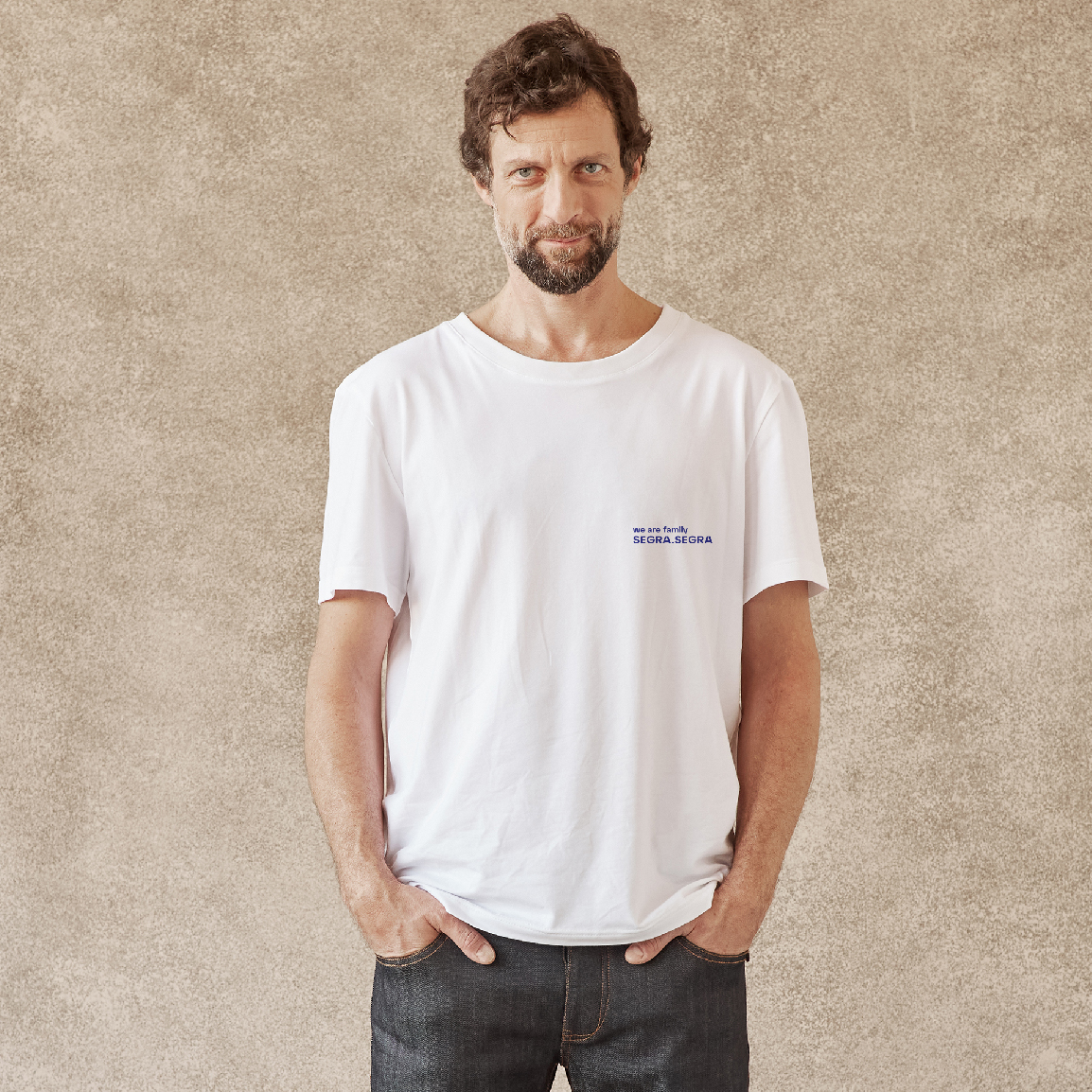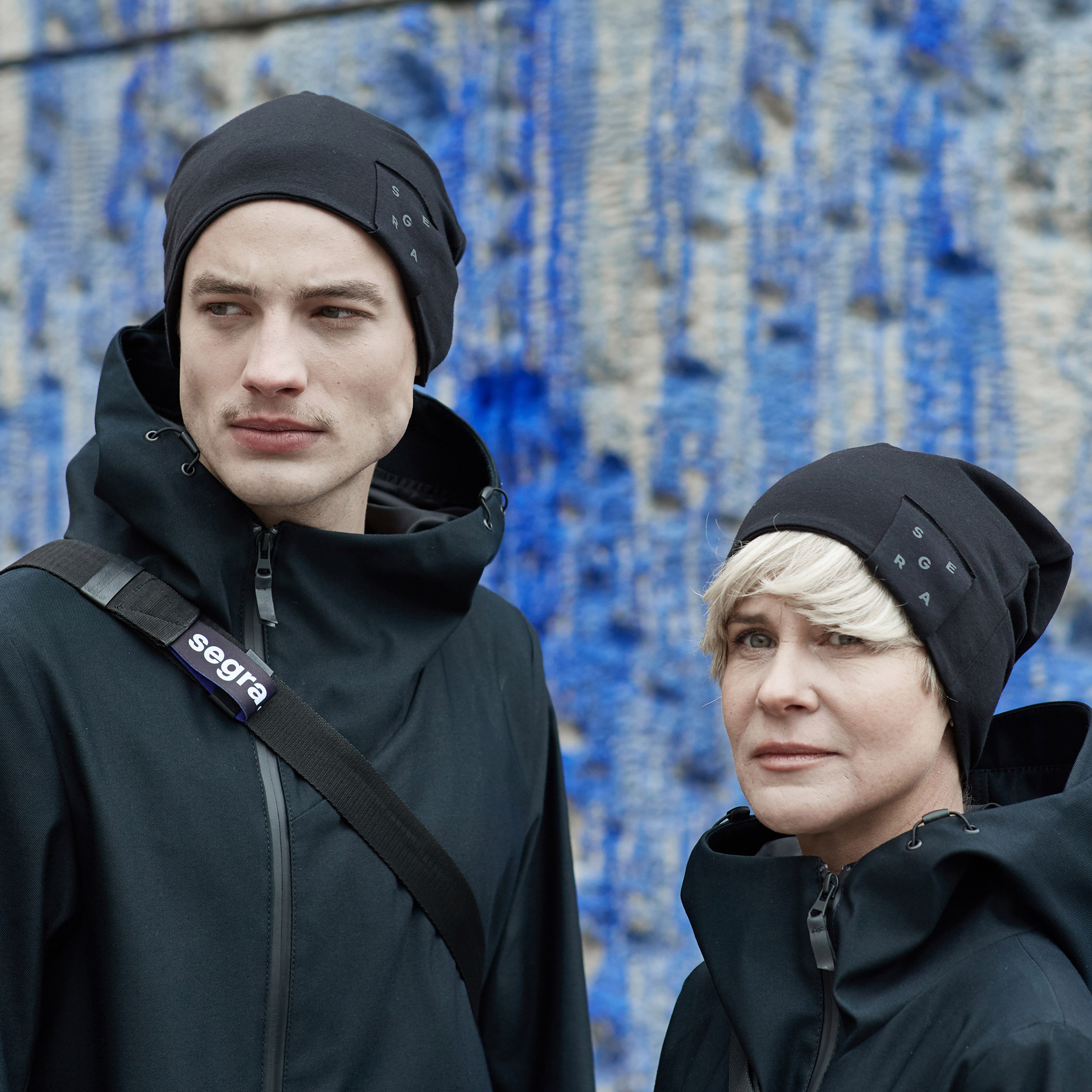 Tornado Nero®
Italian sport material with WR Bio Technology (the ecological water-repellent treatment based on fluorine-free recipe). 100% PES.

3 layers:
1. layer: 85% Polyamide, 15% Elastane


2. layer: hydrophilic membrane

3. layer: 89% PES, 11% elastane
Water column: 8000 mm
Vapor permeability: 11400 g/m²/24h

Washing and maintenance:
Wash on gentle cycle at max. 30° or by hand. Iron from the reverse side on the cotton level.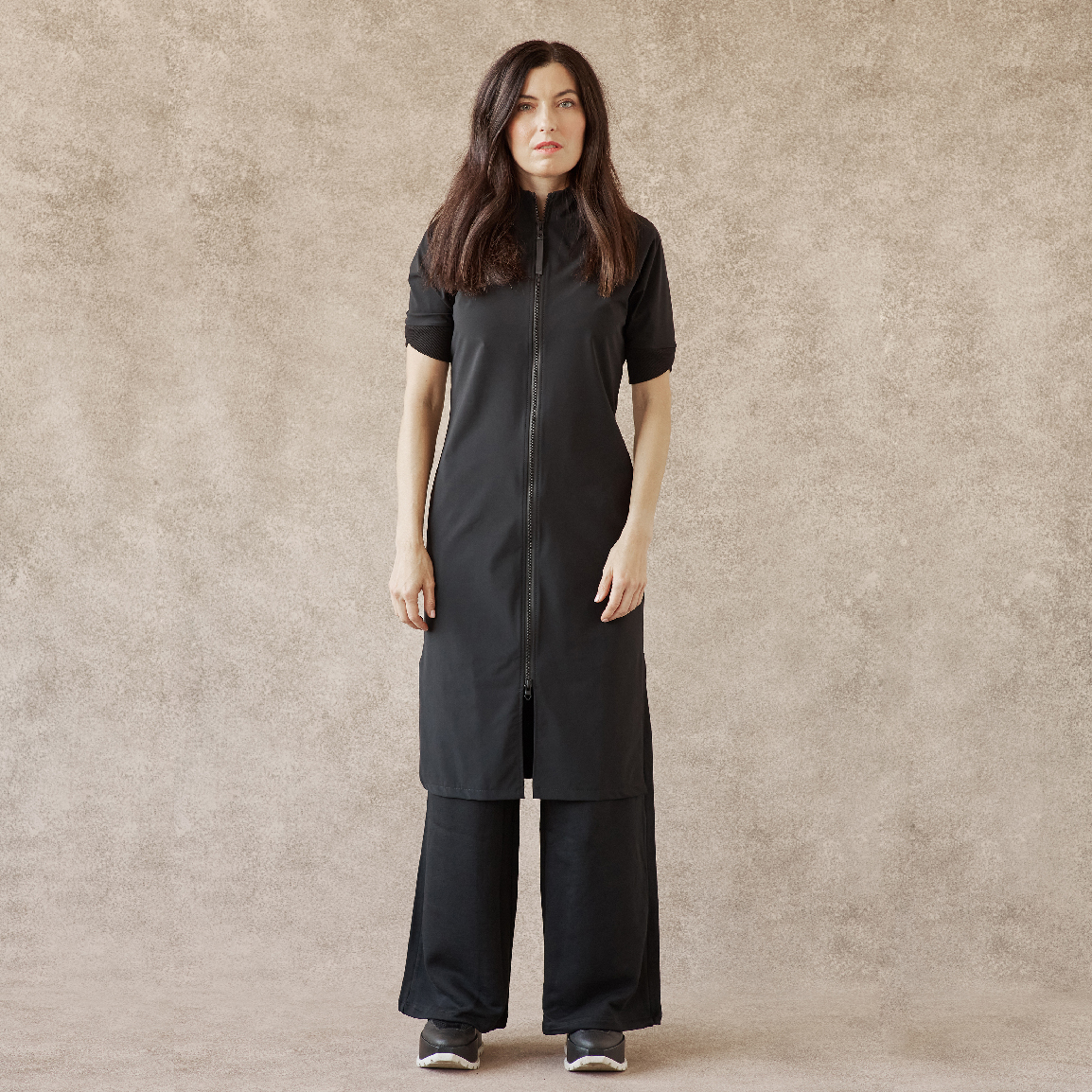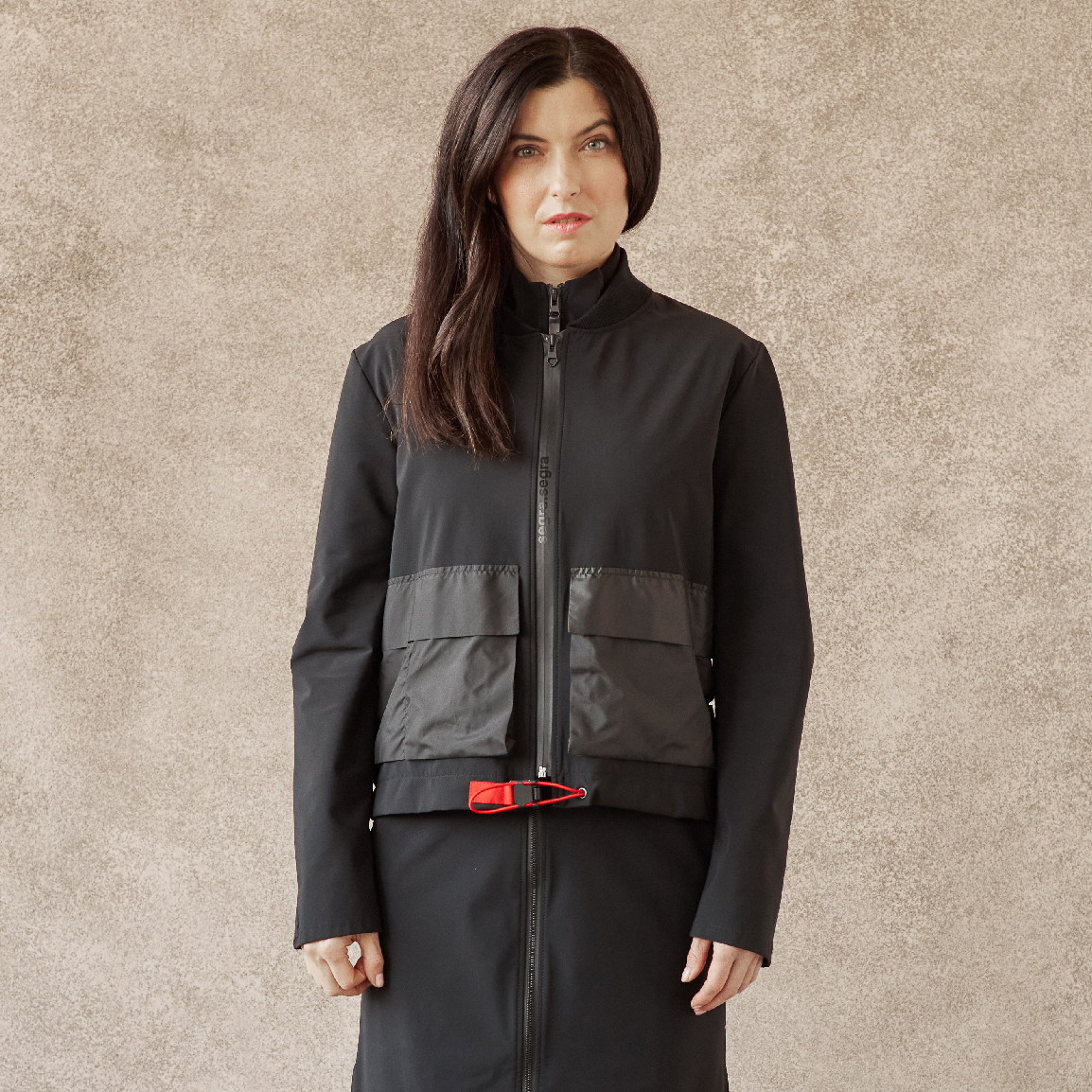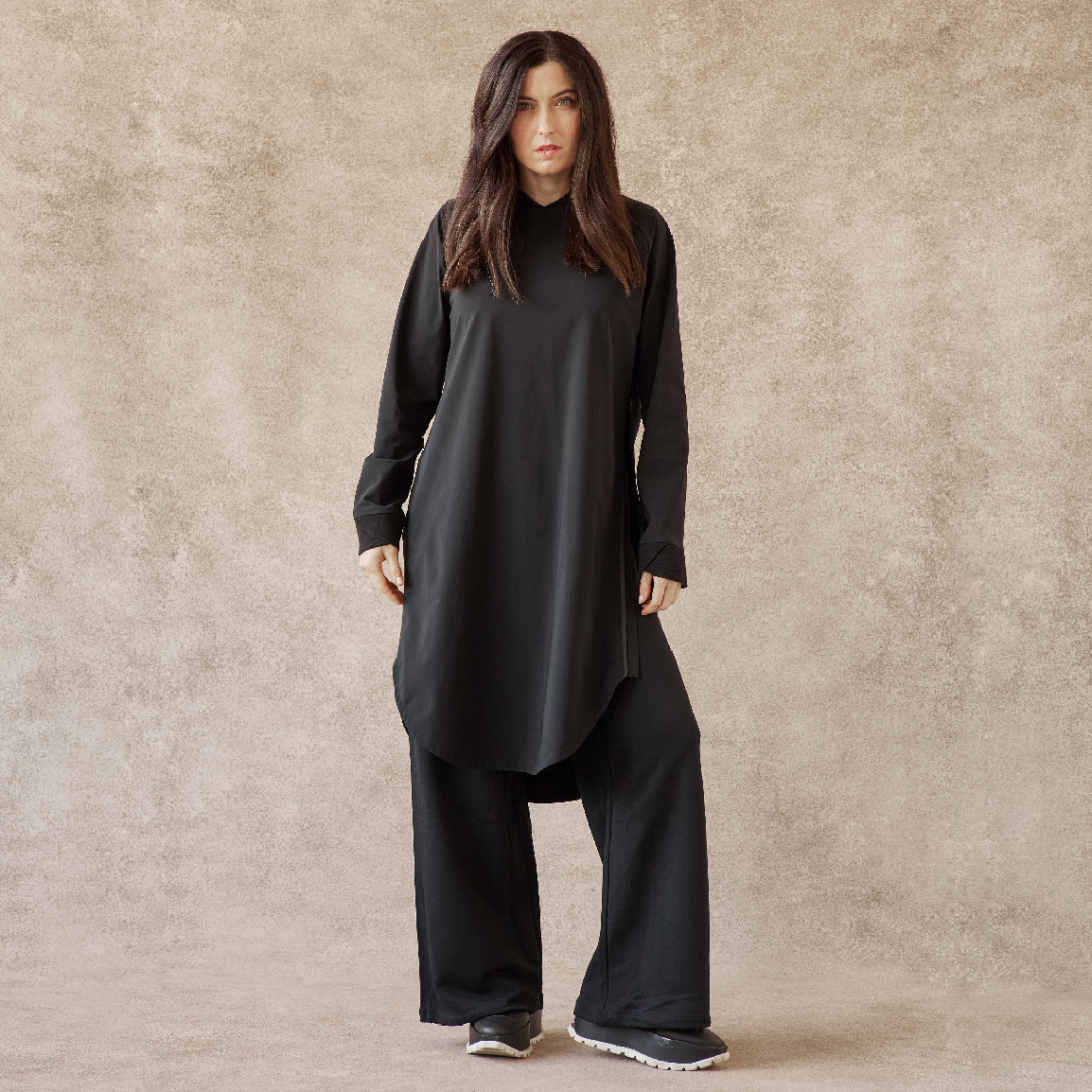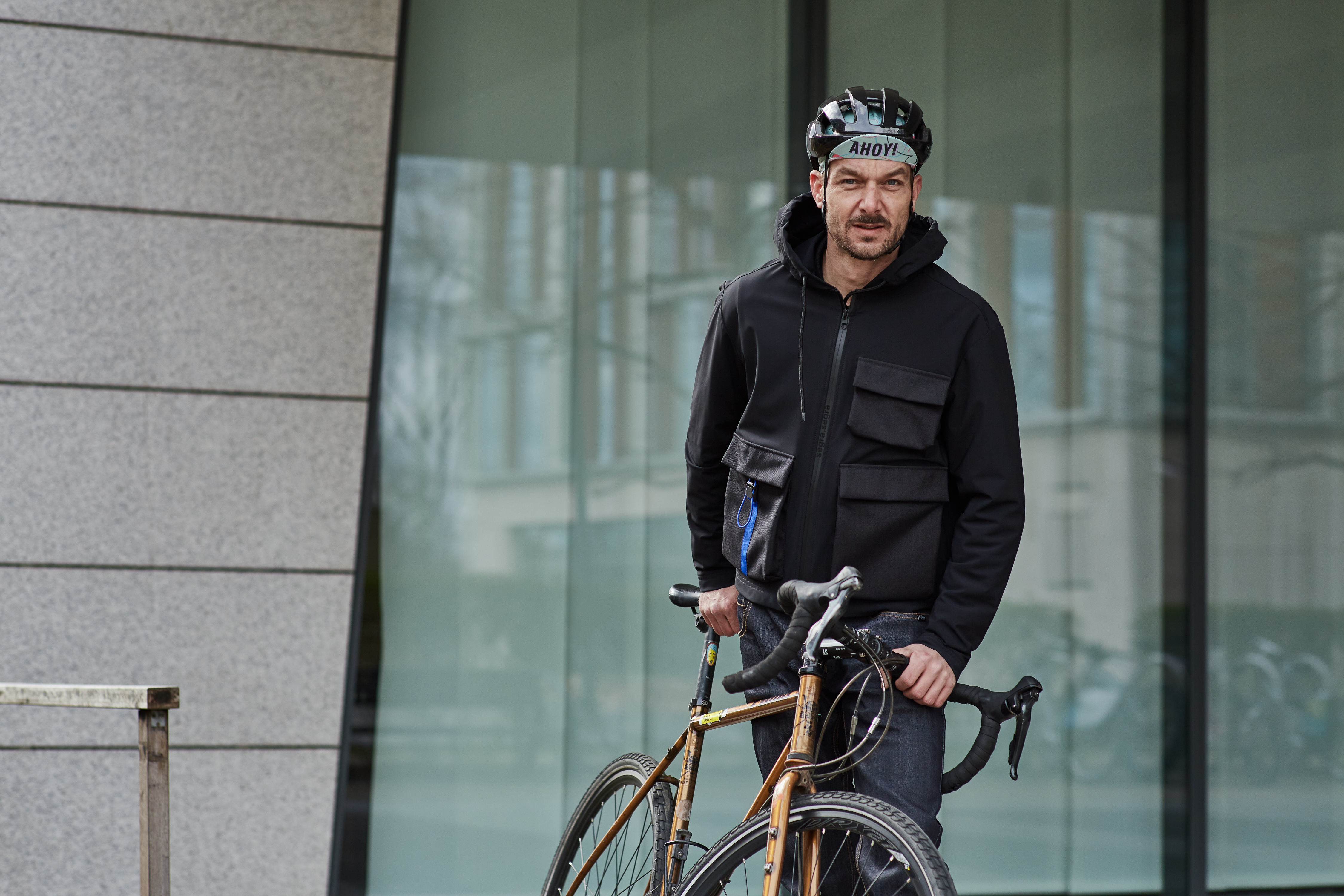 Japanese denim with Czech Nanomembrane
We have combined Japanese denim with the Czech Nanomembrane and we can offer you an absolute world novelty Waterproof denim!
Japanese denim. Strong and durable fabric dyed with natural Indigo pigment with natural Lyocell fibers, the production of which undergoes an ecologically sustainable process, ie. recycling of water and chemicals from production and its reuse in production.
+ Czech Nanomembrane
Washing and maintenance:
Do not wash denim too often, to preserve the color and shape of the clothing, we recommend washing it no more than once a month. To make your denim clothes last as long as possible, wash them by hand in cold water. Bacteria and odors can also be removed by freezing (wrap the garment in a cloth bag and store overnight in the freezer). If you have to put your clothes in the washing machine, follow the washing instructions below. Empty all pockets. Fasten zippers and buttons. Turn the clothes inside out. The natural Indigo pigment can also stain other clothes (add ½ cup of vinegar to the washing machine drum). Wash at 30°C. Use a gentle detergent.